New innovative product: the BV-C2950
An
ESD Visualizing
camera
ESD (Electrostatic Discharge) means the damage to your equipement by the electrostatic discharge. At the instant of the discharge, ultra violet light is generated from 250nm to 300nm which is called UV-B.
The new BV-C2950 is using BlueVision's core technology such as prism spectroscopic imaging and uses two sensors, the first one is for visible wavelength -VGA, and the second one for ultrasensitive sensors to capture the discharge phenomenon (UV 250nm to 300nm) of low voltage around 200V level.
As these two images are captured by one lens mounted on the camera, BV-C2950 has the same optical axis and field of view and you can find easily where the phenomenon was taking place.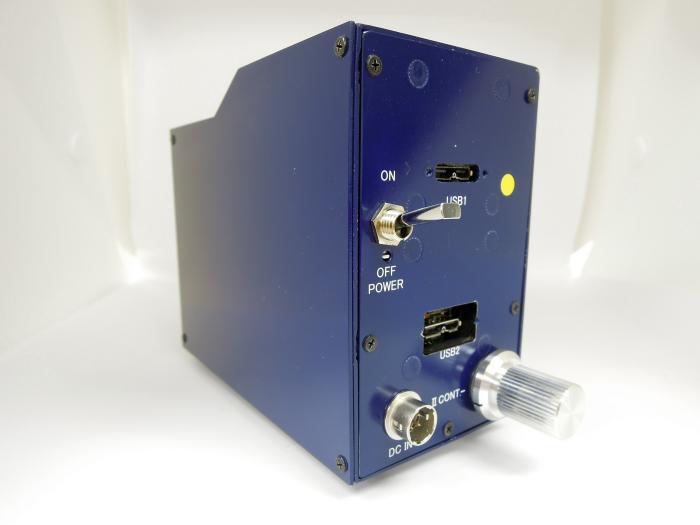 Examples of application
Manufacturing process of semiconductors (Discharge inside of substrates)
Production site for displays
Places requiring ESD monitoring such as in chemical plants
Discharge on film de lamination
Discharge of plastic products
Specifications
| | |
| --- | --- |
| Output visible | 640(H) x 480(V), 400nm to 700nm |
| Output UV | 640(H) x 480(V), 250nm to 300nm |
| Interface | USB 3.0 x 2channels |
| Lens | 35mm |
| Input voltage | supplied via USB |
| Dimensions | 57mm(W) x 90(H)mm x 1080(D) mm |
Come and see for your self
At our booth 162, we will have a live demo demonstrating that this camera actually works.