LMI Technologies

- CAPTEURS SMART 3D

Depuis 1998, LMI Technologies travaille à l'avancement de la technologie des capteurs intelligents 3D pour des mesures rapides et précises. Le produit phare de LMI est la gamme de produits Gocator.
Gocator - le capteur intelligent 3D
Le Gocator convient au contrôle de qualité en ligne de 100% et à l'optimisation matérielle. Numérisez la forme et le contraste de l'objet, prenez des mesures de fonction et prenez des décisions de gestion critiques, puis communiquez directement avec les réseaux et l'équipement de l'usine. Tous avec un seul appareil. Tout à la vitesse de production ..
LMI's 3D solutions offer customers maximum control over their processes and to stay ahead of the competition.
La gamme de produits Gocator aide les clients:
Pour réaliser 100% d'inspection
Réduction des déchets grâce à l'optimisation
méliorer l'efficacité en simplifiant l'automatisation
Voir la vidéo du Gocator.
De la conception et la production à la mise en œuvre et l'application.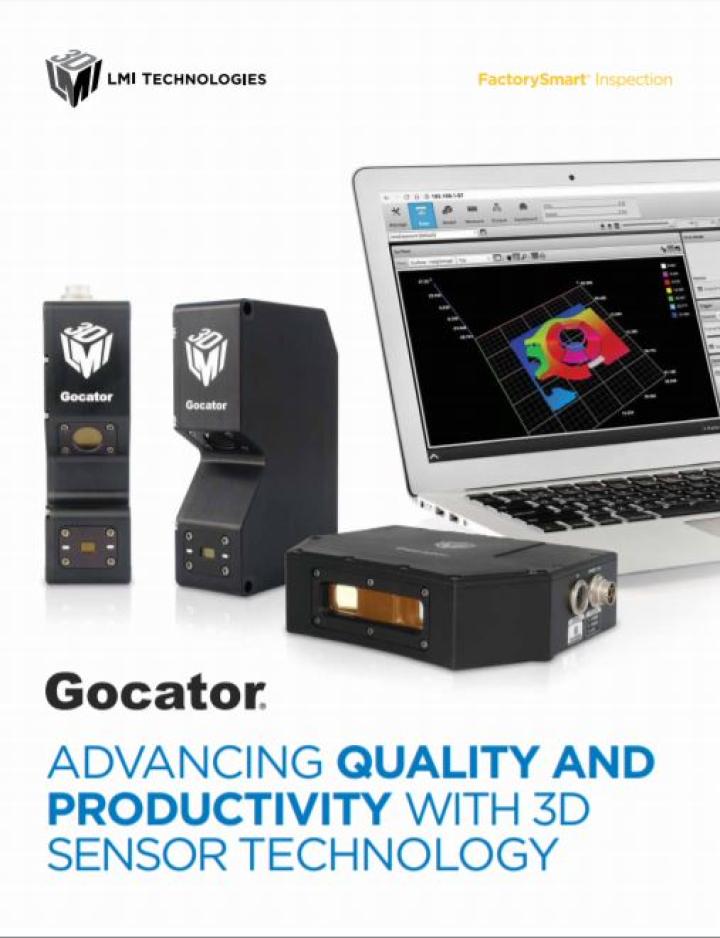 Visitez-nous aux événements suivants
DVC Machinevision bv
Quartier général
Minervum 7069
4817 ZK Breda
Pays Bas
T. +31 (0)76 544 05 88
F. +31 (0)76 541 78 93
E. sales@machinevision.nl
KvK Breda # 14057165
TVA nr NL.80.66.47.772.B01
Bank IBAN NL50RABO0156555603
BIC code RABONL2U
FoodTech Brainport
Business development office
Scheepsboulevard 3
5705 KZ Helmond
Pays Bas

T. +31 (0)76 544 05 88
F. +31 (0)76 541 78 93
E. sales@machinevision.nl